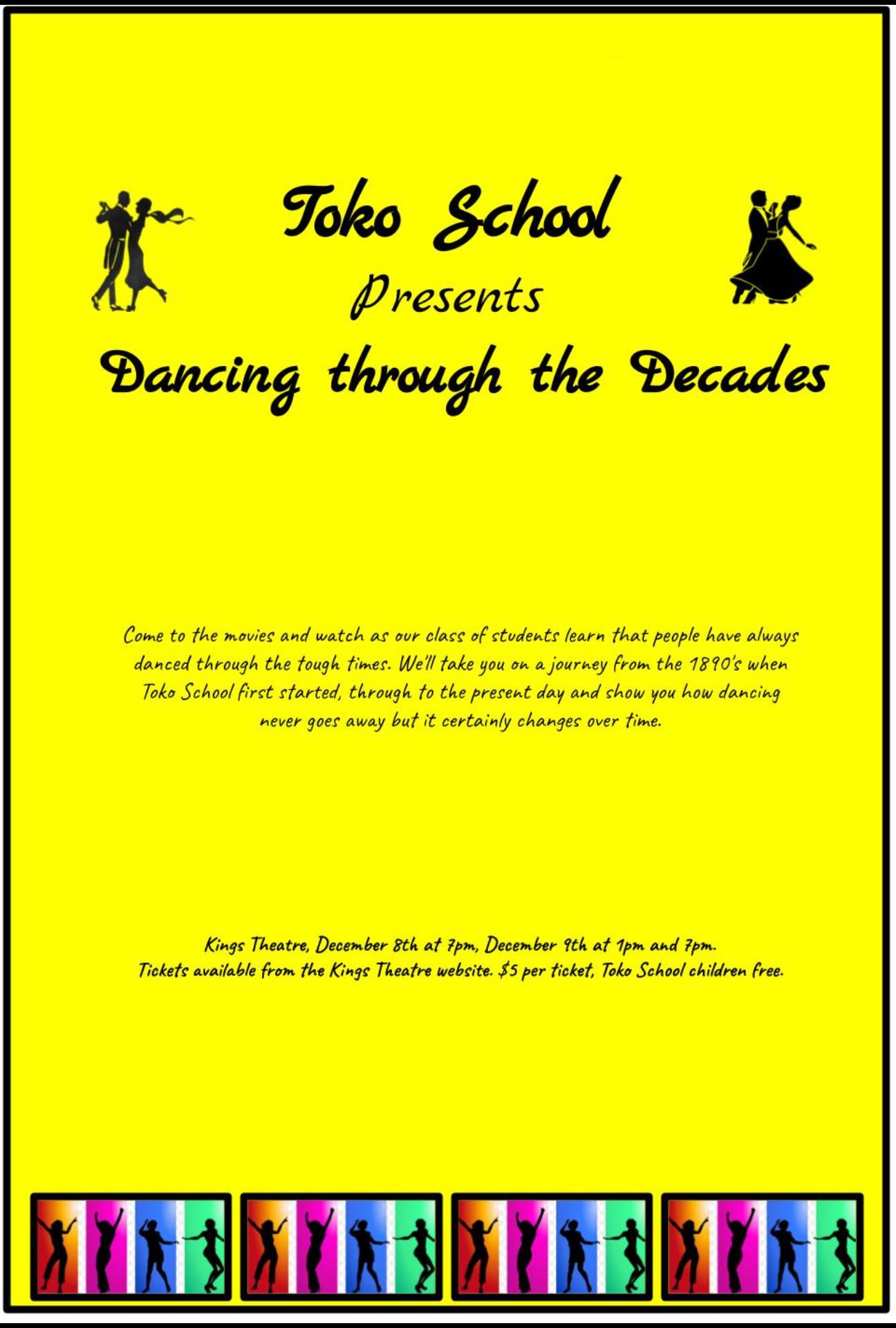 Dancing Through the Decades
Toko School presents Dancing through the Decades.
Come to the movies and watch as our class of students learn that people have always danced through the tough times. We'll take you on a journey from the 1880's when Toko School first started, through to the present day and show you how dancing never goes away but it certainly changes over time.
Genre: Dance
Rating: G
Duration: 120